Cookbook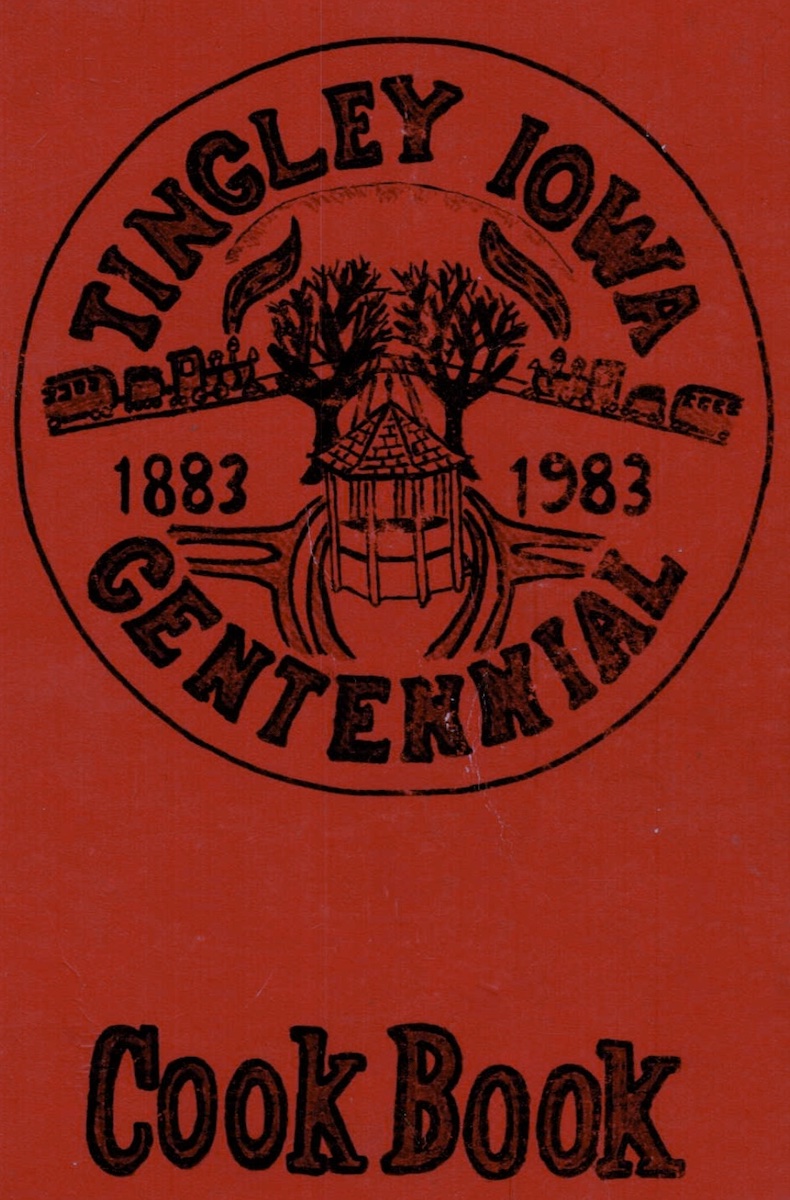 Tingley published a cookbook in celebration of the town's centennial in 1983.
Recipes were gathered from the kitchens of families in and around Tingley.
FORWARD
Here is lots of good eating thot won't let you down. From the files of some of the best cooks in the land. You will stand up and cheer - at least give them a hand. Some are old - over 100 years - in memory of our centennial. Aren't they dears? The rest are tried and true as can be. To be used throughout another century. So here's to good eating and fun in the trying. To all fne people we hope will be buying.
SPECIAL THANKS

We wish to thank all those who contributed their recipes to make this book possible. We especially thank Florence Bishop for the art work, Marjorie Werner for writing the dedication, Carol Bonham, Cleone Johnson, Glenda Jobe, Florence Coppock, Eloise Brown, Mildred Boyd, Jenesse Tull, Marian England, and Joy McFarland for helping type and proofread the recipes.
THE COMMITTEE
Florence Bishop - Minnie Breckenidge - Virginia Brosam - Bev Grout
Donna Morrison - Suzanne Miller - Morgaret Wilkins - Barbara Kiburz - Nancy Jarred
In an effort to preserve these beloved recipes and provide easy access, the Tingley Cookbook has been scanned and is available to view or download in PDF format. This format makes it easy to search the entire cookbook quickly to find your favorite dish or your favorite cook.

The PDF file is large; over 64 MB. It will take several minutes to download on a slow internet connection.